Welcome to Hinsdale County Colorado
Hinsdale County, Colorado, is the most remote area in the United States' lower 48 states. With a total area of 1,123 square miles, our county is made up of almost 96.5 percent public land. Hinsdale County is covered by mountains, including five 14,000 and over 20 13,000 ft. peaks, and contains one of the most road-less areas in the country. The Continental Divide crosses the county twice, and Hinsdale County is home to three national forests Rio Grande; Grand Mesa Uncompahgre & Gunnison (GMUG) and San Juan. The County is also host to the Slumgullion Earth Flow that slid and dammed the Lake Fork of the Gunnison River creating Lake San Cristobal.
___________________________________________________________________________
            PAY BILLS HERE:
________________________________________________________________________
HELP WANTED
CLEANING STAFF WANTED
HINSDALE COUNTY is looking for a part time cleaner.  Will include County Courthouse, Admin office, Public Health building and Road and Bridge areas.  If you are interested or have questions, please contact Lynn at the Admin office at 970-944-2225 or email: accounting@hinsdalecountycolorado.us.  Applications and job description are available at the front desk at the Admin office or you may email a resume.  $20.00 per hour.  Hinsdale County is an Equal Opportunity Employer.
___________________________________________
SEASONAL GROUNDS & MAINTENANCE WANTED
Hinsdale County is seeking a seasonal summer employee for maintenance, repair and grounds keeping duties at County owned properties in and around Lake City, Colorado.  Approximately June 15 – August 15, 30-40 hours per week.  $18 - $20 per hour depending on experience.  Contact Hinsdale County at 970-944-2225 for more information or email office@hinsdalecountycolorado.us with any questions. Will work under supervision of County Building Official/Facilities Manager.  Applications will be accepted until position is filled. Hinsdale County is an Equal Opportunity Employer.
___________________________________________________________________________
Seasonal Summer Equipment Operator
Hinsdale County Road and Bridge is seeking a seasonal summer equipment operator.
Must be at least 18 years old and able to pass a DOT drug test.
Experience preferred, but will train the right candidate. For more information, call Don Menzies at 970-944-2400
or email: roads@hinsdalecountycolorado.us
Pay is $16.00 to $22.00 per hour, dependent on experience. Hinsdale County is an Equal Opportunity Employer.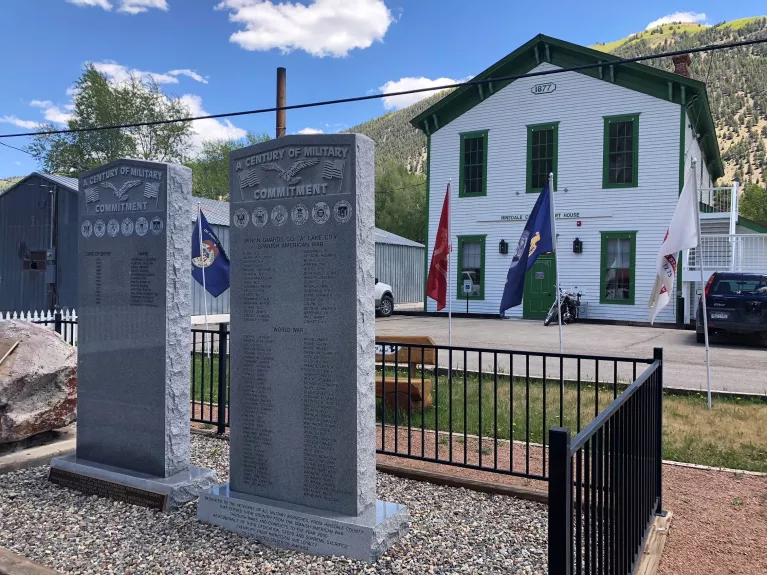 Hinsdale County is home to 774 residents with 374 residing within the city limits of the Town of Lake City. With an elevation of 8,671 feet and is the least populated county in the state of Colorado with Lake City as the county seat.
Whether you are a full time resident, a part time resident or a visitor, Hinsdale County has many outdoor adventures to offer. The summer and fall seasons boast hiking, biking, fishing and leaf peeping. The winter months bring skiing, snowshoeing, snowmobiling, ice fishing and ice skating. No matter the season Hinsdale County has many outdoor adventures.
Hinsdale County elects three County Commissioners and they hold Board of County Commissioners Meetings at 8:00 am the first and third Wednesday of the month.  All meeting are now conducted through Zoom and if anyone wants to be on the meeting notification list please feel free to email office@hinsdalecountycolorado.us or call 970-944-2225.  Meeting agendas are posted on this page next to a meeting date in the blue section at the bottom of the page. Past meeting agendas and minutes are posted under the Documents tab at the top of the page.
New Recreation Facility Rules & Regs 2022
  Hinsdale County adopts new Regulations
for Recreation facilities
In order to continue to provide an enjoyable experience for all users, Hinsdale County has adopted new rules and regulations for county recreation facilities. Increased visitation to Lake City and Hinsdale County requires additional management of these resources.
New regulations apply to all Hinsdale County recreation facilities including Wupperman Campground, Red Mountain Gulch Day Use Area, Lake San Cristobal Boat Dock Facility and Peninsula, Lake San Cristobal, Ute Ulay Mine Complex and Debs Schoolhouse.
Changes at Wupperman Campground and Lake San Cristobal include:
    

Sites at Wupperman Campground now $20 per night

    Vehicle or trailer parking longer than 24 hours at any recreation facility is prohibited, including the boat dock area at Lake San Cristobal

   

Boats traveling at speeds of 25 mph or more on Lake San Cristobal is prohibited

   

Towing a water skier or person on inflated device on Lake San Cristobal is prohibited

    G

atherings or events with more than 50 people at any recreation facility must obtain a special use permit
To read the approved regulation and new regulations, visit the Hinsdale County website
To read the approved regulation and new regulations, click here